Dolomites Traverse Photo Album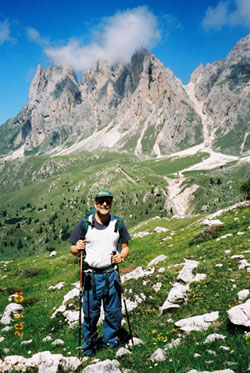 Don't forget to smell the flowers
The meadows are ablaze with a dazzling array of wild flowers, while the spires of what was a coral reef in prehistoric times beckon.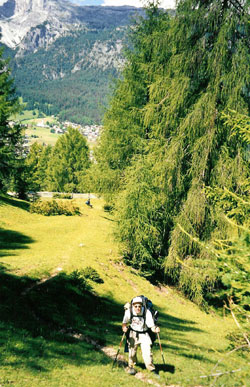 Over the Mountain and through the woods
The trek is at relatively low altitude (<2500m), but provides several challenging ascents - here through meadow ...

Over the mountain and through the woods
... and here up scree - probably the hardest segment
of the entire trek.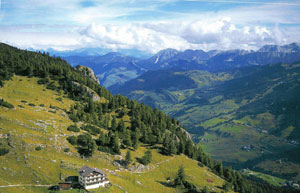 A room with a view
Our accommodations on the trek shall be in Refugi - mountain lodges - not all with hot showers ...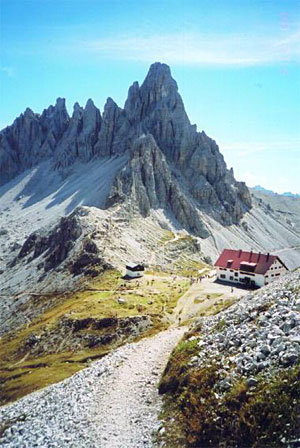 A room with a view
...but all with magnificent views !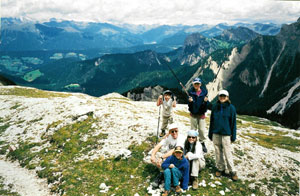 An adventure for the whole family
Sharing the long days of trekking, the challenging climbs, the refugi lodgings and the stunning views make this a significant family experience to be recalled and cherished long afterwards.